5 Ways the Budget App Can Save You Money
There are plenty of ways to save money, but the best is to use a dedicated app. That's why we recommend using a budgeting app like Gougou. With Gougou, you can track your financial decisions on a micro-level. The in-app reports show how much money you've spent on different categories, helping you plan for future purchases more effectively.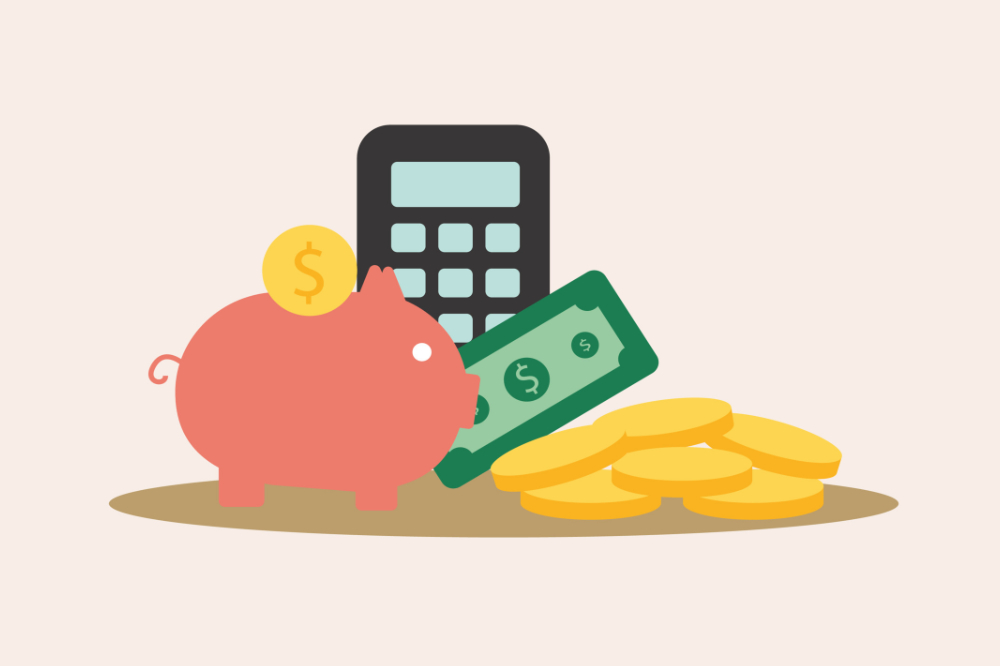 Pig Vectors by Vecteezy
Create categories for different spending areas
Managing your finances can be a daunting task, especially when you don't have a clear idea of where your money goes each month. One of the best ways to keep track of your expenses is by categorizing them. For example:
Food
Entertainment
Education
Travel
Rent
This will let you identify areas where you might be overspending and make adjustments to your budget accordingly.
When you notice that you're spending a lot on entertainment, you might decide to cut back on going out to eat or going to the movies. Alternatively, if you see that you're spending very little on courses or education, you might decide to invest more in your personal growth and development.
By creating categories for your expenses, you'll have a clearer picture of where your money is going and be better equipped to make informed financial decisions.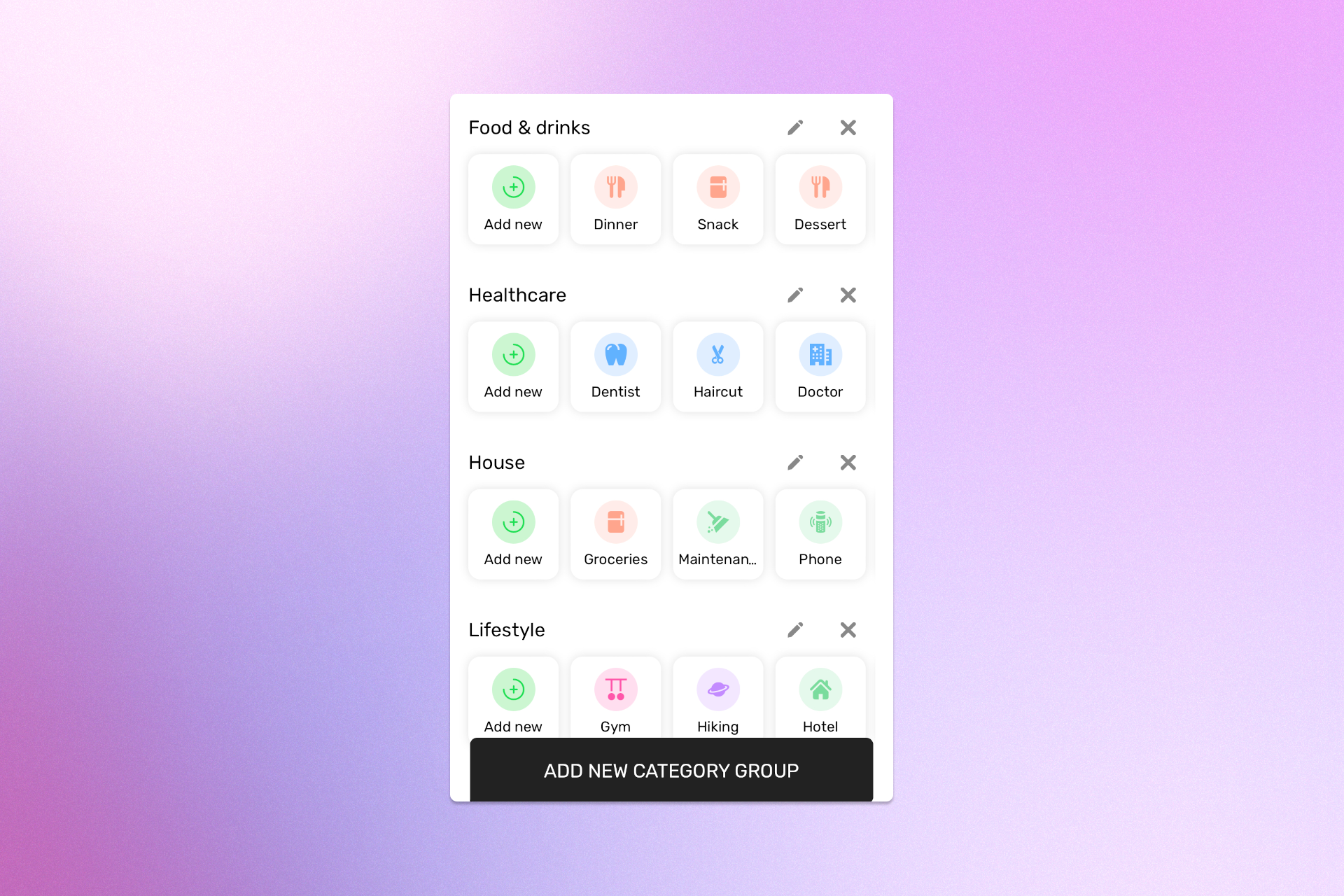 Define daily, weekly and monthly budgets
One of the key features of the app is the ability to define daily, weekly and monthly budgets. This means that you can set limits on your spending for each day, week and month, keeping you on track and avoid overspending.
By setting a daily budget, you can ensure that you don't blow all your money in one go, and instead, spread out your spending over the course of the day. Similarly, a weekly budget can be used to plan your spending for the entire week, allowing you to allocate funds to different expenses such as groceries, maintenance and entertainment.
Finally, a monthly budget gives you a bird's view over long-term expenditures and ensure that you don't exceed your income.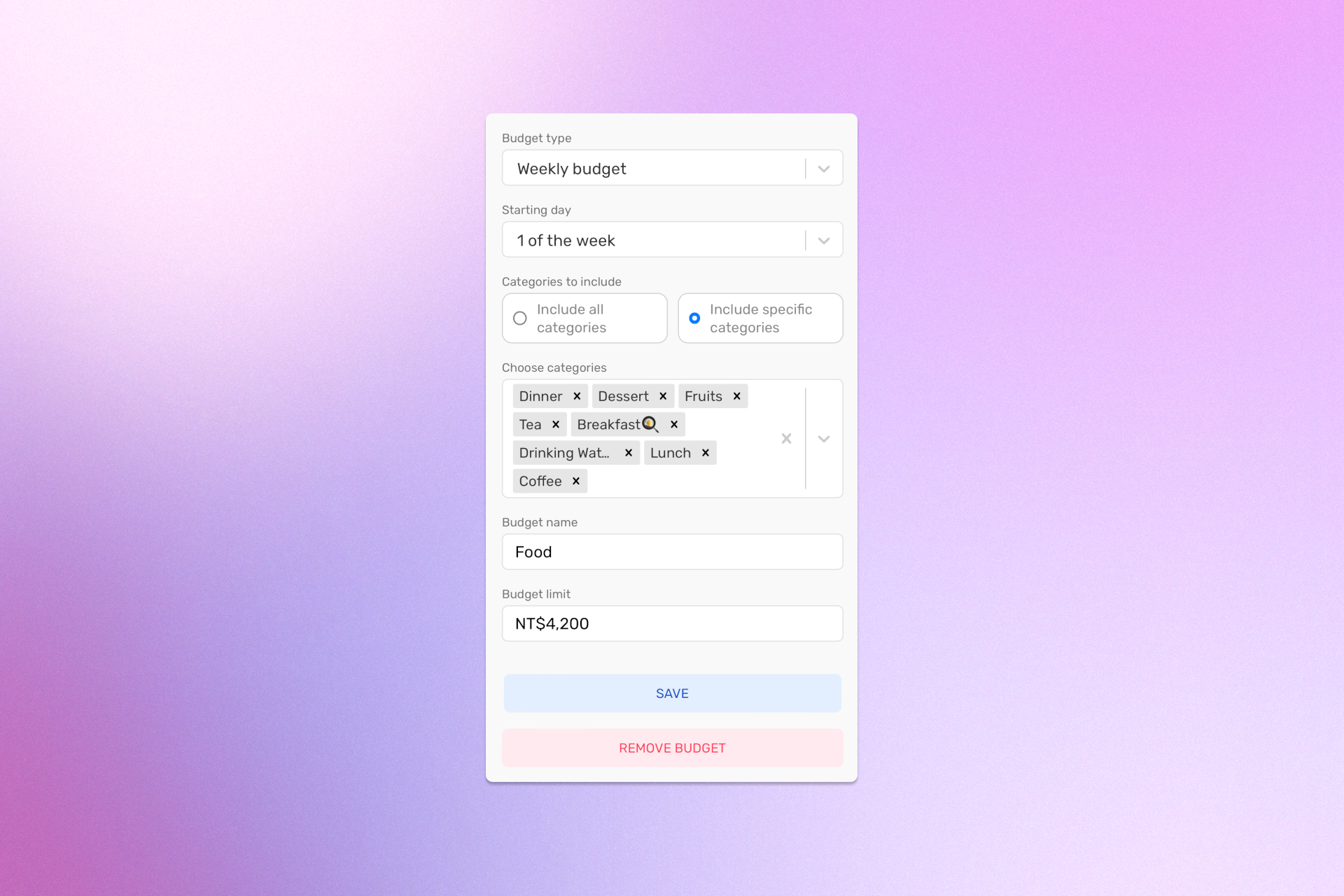 Track expenditures on your phone
In today's world, smartphones have become an integral part of our lives. We carry them with us everywhere we go and use them for various purposes. One of the most significant advantages of having a smartphone is the ability to track expenses on the go.
With the Gougou app, you can easily keep track of your expenses whenever you buy something. The app runs in the cloud, which means that all your data is available to you whenever you have access to the internet. This feature is particularly useful if you use multiple devices, as you don't have to worry about syncing your data manually.
Gougou is a PWA app and can be installed on your phone easily without taking too much precious space. We have an article where you can learn how to use Gougou as a native app.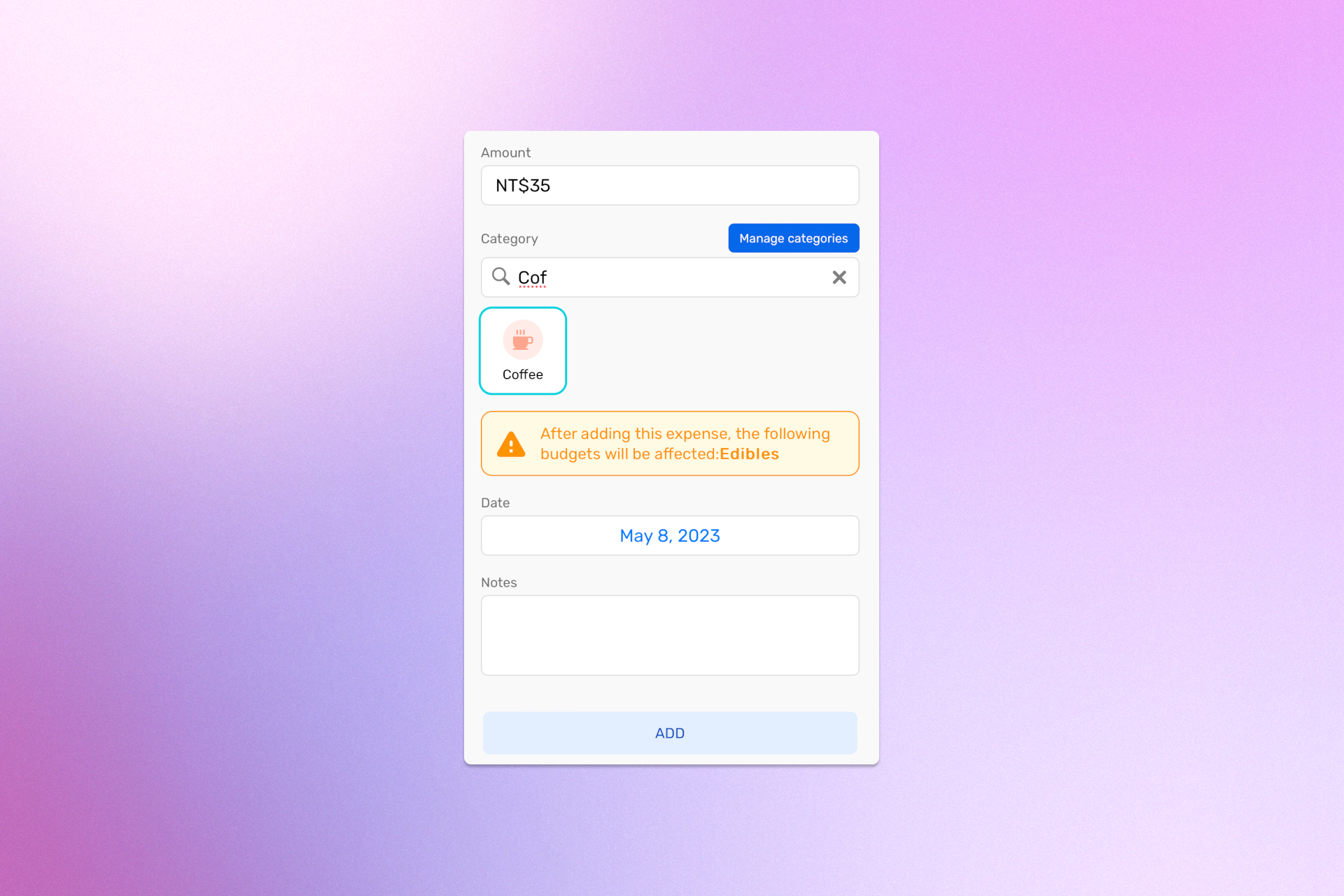 Analyze your expenditures on PC
Consider setting a regular schedule for reviewing your expenses saved in the Gougou app, whether it be monthly, weekly, or daily. Take a look at the reports generated and assess if your spending matches your intended goals.
Previewing reports is now more convenient than ever! Enjoy the full-screen experience of previewing reports on your laptop or personal computer without the need to download anything. Simply log in from the browser, and you're good to go.
Remember, it's normal if things don't look ideal initially. It's essential to keep in mind that mistakes happen, but recognizing and addressing them is the key to financial success.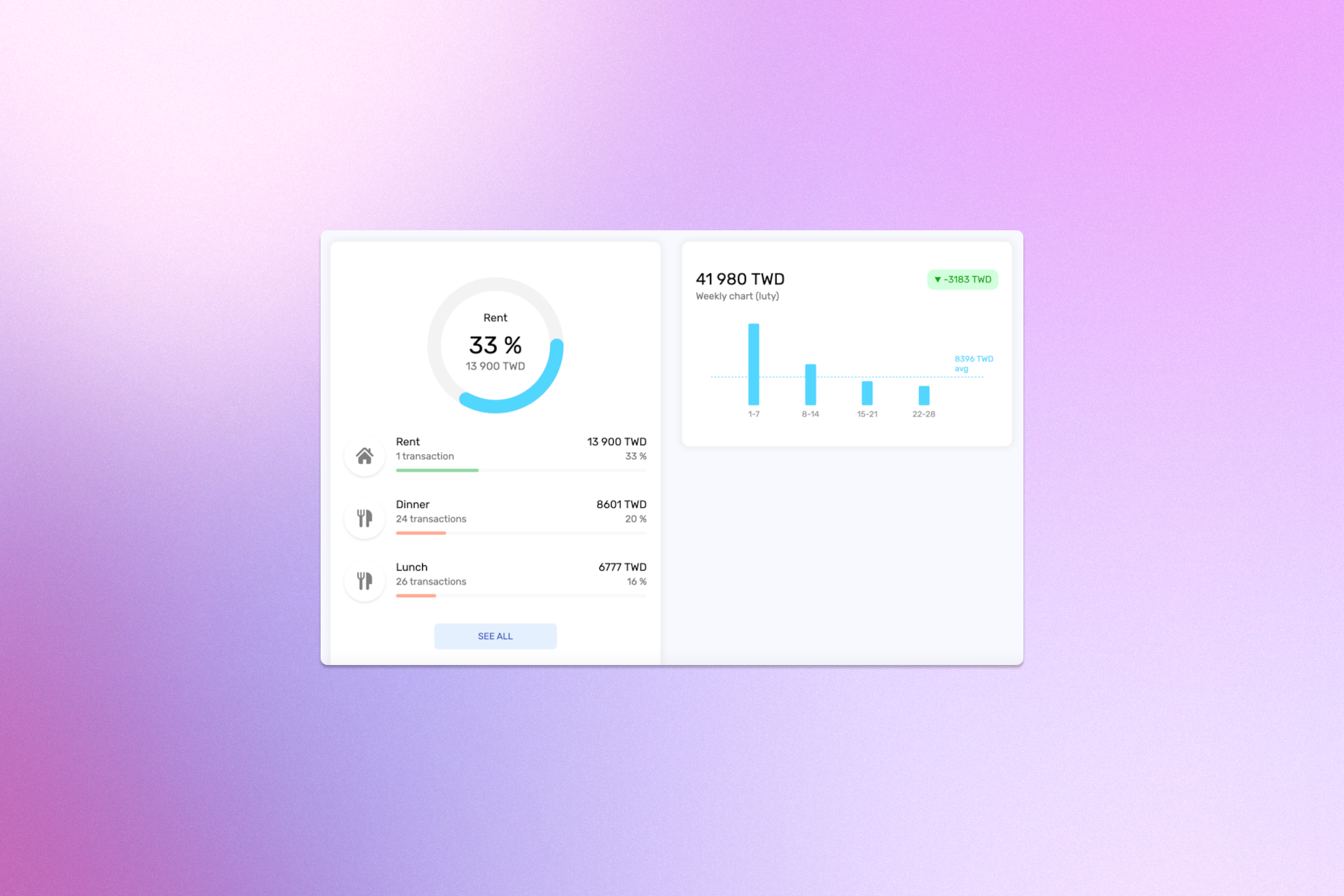 Add a note to each expenditure
If you're someone who struggles to stick to a budget, then using an app like Gougou can be incredibly insightful. With Gougou, you can add notes to each expenditure, which can be particularly useful when you're traveling and need to keep track of your food and hotel expenses.
For instance, if you recently took a trip to Tokyo, you can add notes to your food and hotel expenses to group them within that Japanese journey. This is notably useful if you plan on writing a travel blog or sharing your experiences with friends and family.
By using Gougou, you can gain a better understanding of your spending habits and make adjustments where necessary.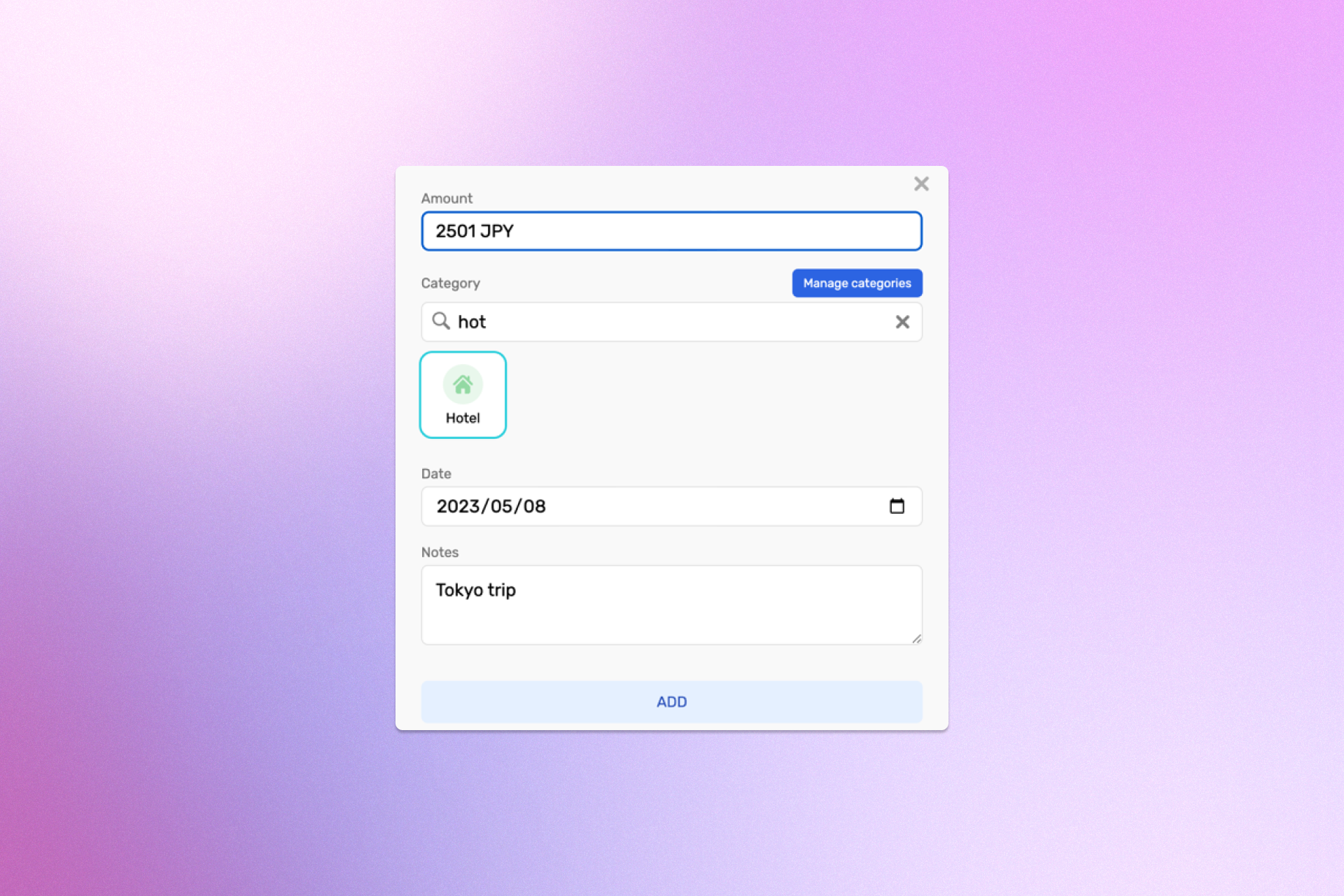 Stick with your new habit
Creating a new habit is a long-term process. It requires a certain degree of effort and dedication to stick with it in the long run. Whether it's a habit related to financial freedom or any other aspect of life, consistency is the key.
It's important to remember that every change takes time, and there will be challenges along the way. The good news is that the effort you put in will eventually pay off and Gougou does all the heavy lifting for you.
With Gougou by your side, you have the tools and support you need to achieve your goals. So, stick with your new habit and keep pushing forward. The journey may be tough, but the destination is worth it.
Conclusion
Here are the top tips if you want to save money with a budget app like Gougou:
Categorize expenses to easily track your expenses and identify areas where you might be overspending.
Set a daily, weekly and monthly budgets to ensure that you don't blow all your money in one go.
Form a habit of adding expenditures after every purchase.
A regular schedule for reviewing your expenses and analyzing the reports generated, you can make adjustments to your spending habits and avoid mistakes.
Enhance your expenses by adding smart notes that provide you with valuable insights for future analysis.
By sticking to these simple steps, you can easily get control over your finances!